We are excited to host Laura Story!
Please plan to join us and order your tickets by clicking the image above.
Doors open at 6:00 p.m.
A Morning with Laura Story
Ladies! Join us for a special time as she shares her story of God's grace and provision in the midst of difficult times. Saturday morning, September 24 at 9:30 a.m. in the chapel. There is no cost for this event, but please sign up here.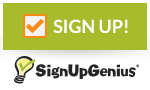 To learn more about Laura, her life, and her ministry, please visit her website!